Don't miss out on the Dunelm Mill voucher code and also some great discounts on curtain collections, bedding collections and more. More details below:
10% off Selected Sofa Collections Voucher Code
Voucher Code: SOFA10
Valid to: 11:59pm Wednesday 02nd April
T&Cs: Offer valid for one transaction only per customer. This discount cannot be used in conjunction with any other offer or product purchase and can be redeemed online only. Offer not available on Dunelm gift card purchases. Offer expires midnight 2/04/2014. Voucher discount is applied at checkout. The discount applied excludes any delivery charges. Any delivery charges will be applied after discount has been taken off. We reserve the right to withdraw this offer at any time.
30% off Natural Alban Curtain Collection
Price NOW: £6.99 to £55.99.
This Natural Alban Curtain Collection features sumptuous fabric with chic panels in complementary tones of brown to beautifully complement a neutral colour scheme. Easy to hang, these eyelet curtains are fully lined to add a luxurious thickness to the fabric. Ideal to add warmth and texture to your living space, co-ordinating items are available to purchase separately.
30% off Duck Egg Curtain Collection
Price NOW: £6.99 to £108.49.
Delicately embroidered with flowers against a beautiful blue colourway, this gorgeous collection of curtains will present a spectacular vintage style charm to your home.
• Traditional style curtains
• Pencil pleat style hanging
• Matching tiebacks and cushion available
30% off Natural Rochelle Bedroom Collection
Price NOW: £3.99 to £20.99.
Create a refined and sophisticated look for your bedroom with the baroque inspired lace design of this natural coloured bed linen collection, with a duvet cover set, bedspread and boudoir cushion available to refresh your bedding.
• Elegant baroque black lace design
• Naturally coloured faux silk fabric
• Duvet set, bedspread and boudoir cushion available
30% off Teddy Bear Mattress Enhancer
Price NOW from: £13.99.
Available to purchase online today in a choice of colours, the Dunelm Mill Teddy Bear Mattress Enhancer will add a touch of luxury to your bed. The Dunelm Mill teddy bear mattress enhancer is the luxurious way for you to snuggle up during those cold winter months and can also be flipped over onto its cooler microfibre side for those mild summer nights. This extremely soft mattress enhancer features a warm teddy bear texture on one side and a cool microfibre reverse complete with elastic corner straps so it can be fitted onto your mattress with ease. If it's a comfortable and restful nights sleep you desire then this teddy bear mattress enhancer is a definite purchase.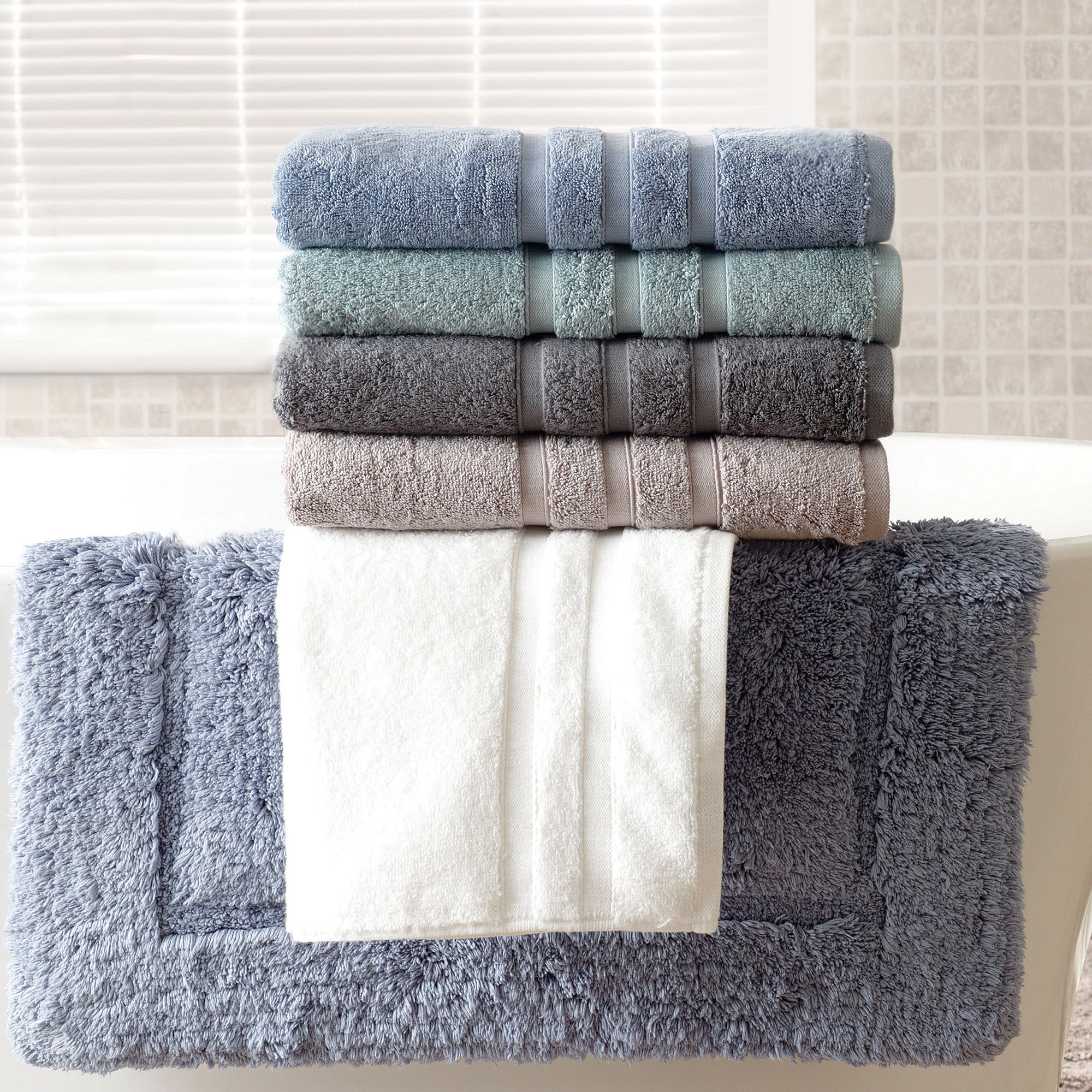 Price NOW from: £1.04.
Now available to by online in a choice of colours and sizes, the Dunelm Mill luxury cotton towels are made from the softest, most durable cotton on the market.
These Dunelm Mill premium towels are made from American grown pima cotton, the finest, most highly regarded cotton available to buy. Due to the especially long fibre, these plain dye towels are the softest of all cotton towels, with the strong fibres keeping their shape and giving the same luxurious feel each time you step out of the shower.  The Dunelm Mill premium towels also feature a superior colour for a bright and vibrant finish so you can get the feel of real quality in your bathroom.
The Dunelm Mill durable towels with sturdy luxury fibre will stand up to many machine washes and tumble dries, not losing their superior softness and colour over time. Available in a range of sizes and vibrant colours, you can have experience the full luxury of these plush bathroom towels by coordinating your bathroom with the full set.
30% off Kingham 3 Light Ceiling Fitting
Price NOW: £27.99.
Ideal to give your living space a little extra light, the Dunelm Mill charming and sophisticated neutral hanging ceiling light is available to buy online today.
Displaying three bulbs and offering plenty of lighting to illuminate your room, this ceiling fitting has a regal quality to it, sure to catch the eye of guests and family alike. Created in a chandelier style, simple linen lightshades are available separately to complement this ceiling light and diffuse the lighting in your room. Simple to take care of and easy to hang, the Dunelm Mill three bulb ceiling feature is the ideal way to refresh your decor. Match with similar items from the Kingham collection, such as the Kingham candle shade to style your home beautifully.
If you have any questions about the Dunelm Mill voucher code and deals, or would like to know anything else about about the Dunelm Mill voucher code and deals, please get in touch and feel free to tell us!
Kind Regards,
Based Discounts