There are some great ebuyer deals this week, we have picked out some highlights from the list. Here the Based Discounts recommendations:
Packard Bell Viseo243Ddb 24″ LED DVI VGA Monitor
Was £104.99
Save £6.00 in this ebuyer deal
Now £98.99
The eco-friendly Packard Bell Viseo243Dbd is a cost effective display solution for everyday PC use, offering ease-of-use without compromising image quality. Fast 5ms Panel Response Time – quick response time yields immersive graphics and video display. Fully featured on a light budget.
No more light reflection for a comfortable viewing experience
The polariser material helps getting brighting colours
Resolution: 1920×1080@60Hz
Format 16:9
Display Size 24 Inch TFT
Contrast 100M:1
Rsp time (ms): 5
Colors 16.7M
Backlight type: LED
Input Signal VGA + DVI (w/HDCP)
1 Year bring in Warranty
9.5 out of 10 average review score from 23 reevoo user reviews
Lexar 8GB JumpDrive V10 USB Flash Drive
Was £4.59
Save £1.60 in this ebuyer deal
Now £2.99
Note: Due to unprecedented demand ebuyer may potentially run out of stock today, in the event of this happening they will have extra stock arriving at the end of this week, please be assured any orders taken will be fulfilled.
The Lexar® JumpDrive® V10 USB flash drive provides convenient, reliable portable storage for life on the go. This Hi-Speed USB drive with protective cap provides an excellent solution for safely storing, transferring, and sharing your valuable files, photos, videos, and more. The Lexar JumpDrive V10 USB flash drive is available in a wide range of capacities from 4GB to 64GB. Comes with 2 year manufacturer warranty.
Compatible with both PC and Mac® systems, the JumpDrive V10 USB flash drive allows you to quickly and easily store a huge number of photo, music, and video files. It has a protective cap design to help safely protect the drive and its contents, and includes a lanyard loop for convenient connection to your keychain or backpack.
Plug-and-Play Designs with Great Features and Stylish Color Options. The drive has a simple plug-and-play design that allows you to quickly and easily store files, so wherever you go, your information goes with you. It also sports an LED activity light that blinks during data transfer, so you know when the job is done and data loss is averted.
All Lexar memory card, card reader, and USB flash drive product designs undergo extensive testing in the Lexar Quality Labs, facilities with more than 800 digital devices, to ensure performance, quality, compatibility, and reliability. This provides customers with a high level of confidence when using Lexar products to capture, manage, move, and store the memories that matter.
Samsung 2TB Slimline M3 Portable Hard Drive
Was £89.99
Save £5.00 in this ebuyer deal
Now £84.99
The Samsung M3 Portable External Hard Drive delivers handy portable storage. It is sleek, compact  and has an amazing 2TB capacity, so offers plenty of room to take all your movies, music & files wherever you go.
The durable black design not only looks great but it stands up to the rigors of daily use.
With pre installed software for back up and security encryption you can use this drive with confidence wherever you take it.
Handy portable storage
Durable black design
SafetyKey – protection for your data
3 Year Warranty
SuperSpeed USB 3.0 (Max): 4.8Gb/s
AutoBackup personal backup solution
Secure Drive for worry-free data security
SecretZoneTM -can encrypt data on the device
Sennheiser RS110 II RF Wireless Headphones with upto 100 Metre Range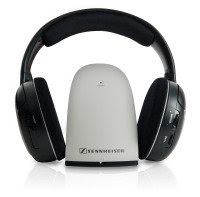 Was £49.94
Save £11.96 in this ebuyer deal
Now £37.98
The RS 110 II breathes new life into audio with its high sound quality and sleek design. Its detailed, balanced sound reproduction coupled with strong bass response makes it an ideal choice for all types of music and TV applications. Rediscover the world of wireless freedom with a touch of simplicity and elegance.
Open, supraaural, wireless RF headphone system
Detailed, warm sound reproduction with strong bass
Suitable for all types of modern music and TV applications
Wireless freedom with reception through walls and ceilings
Range of up to 100 metres (300 feet)
Volume and tuning controls conveniently located on the headphone
Lightweight and comfortable
2-year warranty
Comes with TR 110 II transmitter with audio connecting cable, Two batteries of AAA size and a 1/4″ (6.3 mm) Adaptor
If you have any questions about these ebuyer deals, or would like to know anything else about these ebuyer deals, please get in touch and feel free to tell us!
Thank you,
Based Discounts