Now that the Dunelm Mill sale has ended, they have introduced a lot of great value new products onto their website. See below for the Based Discounts recommendations:
New Cordless Blinds – Exclusive to Dunelm Mill
Based Discounts recommends:
Terracotta Regan Blackout Cordless Roller Blind
Price from: £17.99
Now available to buy online in a choice of sizes, the Dunelm Mill cordless roller blind features a bold terracotta leaf design that will add rich tones to your window.
Featuring a bold leaf design in shades of terracotta, the Dunelm Mill Twist Safe blind has a fresh, autumn look that will effortlessly bring warm colour and texture to your interior. Operated with the Dunelm Mill's exclusive Twist Safe design, the blackout blind is free of chains, loops, cords and risks, making use of a simple wand mechanism instead.
A contemporary alternative to curtains, our cordless roller blind will help keep your home private whilst insultating against intrusive light, noise and draughts to create a warm, cosy ambience. Available in a choice of sizes to match your window, the child safe roller blind is a modern, low maintenance window dressing, easily sponged cleaned to keep looking its best.
Jarkata Blackout Cordless Roller Blind
Price from: £17.99
Available to buy online today exclusively at Dunelm Mill, this cordless roller blind will add a fresh and vibrant look to your decor with its colourful design.
Featuring a simple purple and green floral print, this child friendly blind will instantly refresh your window with a touch of bright texture and style. This exclusive Twist Safe roller blind features a wand mechanism, a safer alternative to corded blinds by removing chains and loops.
Benefitting from a thick lining, the adjustable blind will help keep intrusive streetlights and the sun from disturbing the comfort of your home. Simple to fit and use, the safe for kids window dressing is a contemporary and practical alternative to curtains, ensuring a clean modern look in your window and effortless manageability, easily wiped clean.
Red Poppy Blackout Cordless Roller Blinds
From: £17.99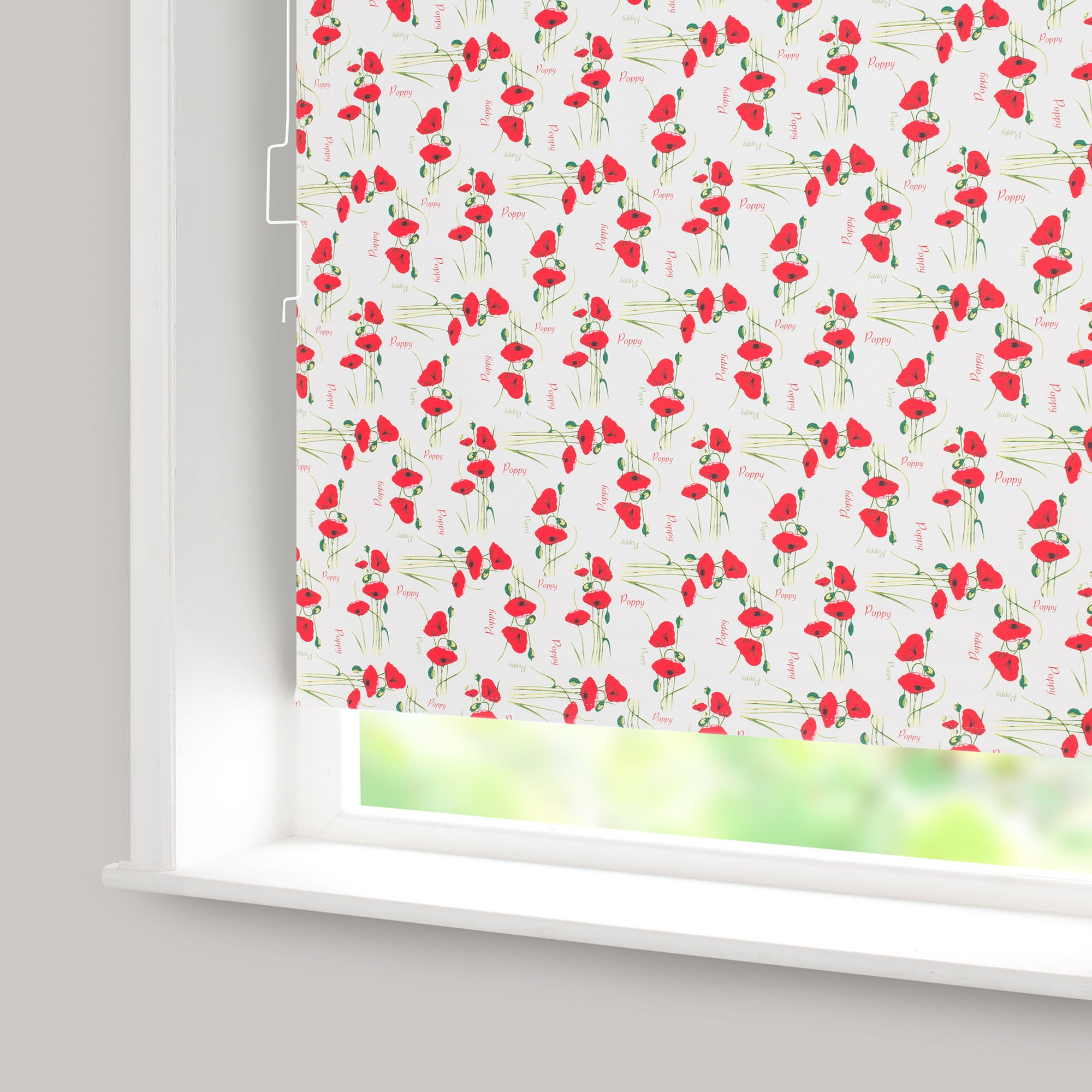 Available to buy online today exclusively with Dunelm Mill, this floral blackout roller blind features a safe cordless design to keep your home free of chains and loops.
Decorated with a sophisticated long stem poppy design on a white backing, this cordless blind has a light, springtime feel to it that will instantly refresh your interior. Finished with a blackout coating, the lined window dressing will help protect your home against intrusive sunlight, external noise and draughts to keep your room cosy and comfortable.
Benefitting from the Dunelm Mill exclusive Twist Safe wand mechanism design, our red roller blind is simple and safe to operate, ideal for family homes. Easy to install with the included fixtures and fittings, you can update your interior with the poppy blind with minimal effort.
New Bedding Collections.
Based Discounts recommends:
Plum Baroque Flock Bedlinen Collection
Price from: £3.99 to £59.99
Dress your bedroom in glamorous style with this purple bed linen collection, designed with swirling baroque patterns in a deep plum flock fabric and featuring a range of bed linen, boudoir cushion and curtains.
• Deep purple baroque style design
• Matching bed linen, cushion and curtains available
• Richly textured flock fabrics
Blue Indi Bedlinen Collection
Price from: £3.99 to £64.99
Update your modern bedroom with this stylish Blue Indi Bedding Collection. Ideal for daily use, this bedding collection features matching bed linen and curtains made from durable polycotton for long lasting quality.
• Machine washable bed linen
• Coordinating bedding and curtains
• Durable polycotton material
Gold Nina Bedlinen Collection
Price from: £3.99 to £69.99
Create a warm and elegant setting in your bedroom with this beautifully designed bed linen collection, featuring bedding and curtains with a classic golden damask print that contrasts against a light cream fabric.
• Warm golden damask pattern
• Full set of bed linen and curtains available
• Easy care properties
Teddy Bear Collection
Based Discounts recommends:
Teddy Bear Throw
Price from: £9.99
Buy the wonderfully soft and luxurious Teddy Bear Throw online today, and choose from a large range of colours to suit your home.
Soft and cosy, this plush throw is the perfect way to add a little extra warmth to your bed at night or great for snuggling up in front of the TV on a cold evening.  Available in a range of colours at Dunelm Mill, you'll be sure to find the perfect one to complement your home decor and colour palette whilst the easy care properties means it just needs a quick machine wash to keep it looking and feeling as good as new.
Teddy Bear Rug
Price: £49.99
Bring a touch of luxury to your room with the Dunelm Mill Teddy Bear Rug and relax in its luxuriously long pile, available to buy online today in a variety of colours.
Featuring a rich or fresh blocks of dense colour, this soft rug will bring a huge sense of warmth to your home. With its sumptuously soft long pile it will feel as soft as a teddy bear under your toes and help you relax. In a choice of vivid colours this soft rug will fit in either a bedroom or living room and easily enhance your decor.
Dunelm Mill's great value hardwearing rug requires minimal care to keep looking fine and remaining soft under your toes. Cratfed from polyester, this long lasting rug will look divine adding another layer of comfort to a carpet or adding a layer of warmth and colour to a wooden or tiled floor.
Teddy Bear Mattress Enhancer
Price from: £19.99
Available to purchase online today in a choice of colours at the Dunelm Mill, this Teddy Bear Mattress Enhancer will add a touch of luxury to your bed.
This teddy bear mattress enhancer is the luxurious way for you to snuggle up during those cold winter months and can also be flipped over onto its cooler microfibre side for those mild summer nights. This extremely soft mattress enhancer features a warm teddy bear texture on one side and a cool microfibre reverse complete with elastic corner straps so it can be fitted onto your mattress with ease. If it's a comfortable and restful nights sleep you desire then this teddy bear mattress enhancer is a definite purchase.
If you have any questions about the new Dunelm Mill products, or would like to know anything else about the new Dunelm Mill products, please get in touch and feel free to tell us!
Thank you,
Based Discounts