Have a look at the Dunelm Mill's Pancake Day Essentials as well as the Latest Offers on their website. See below for more details: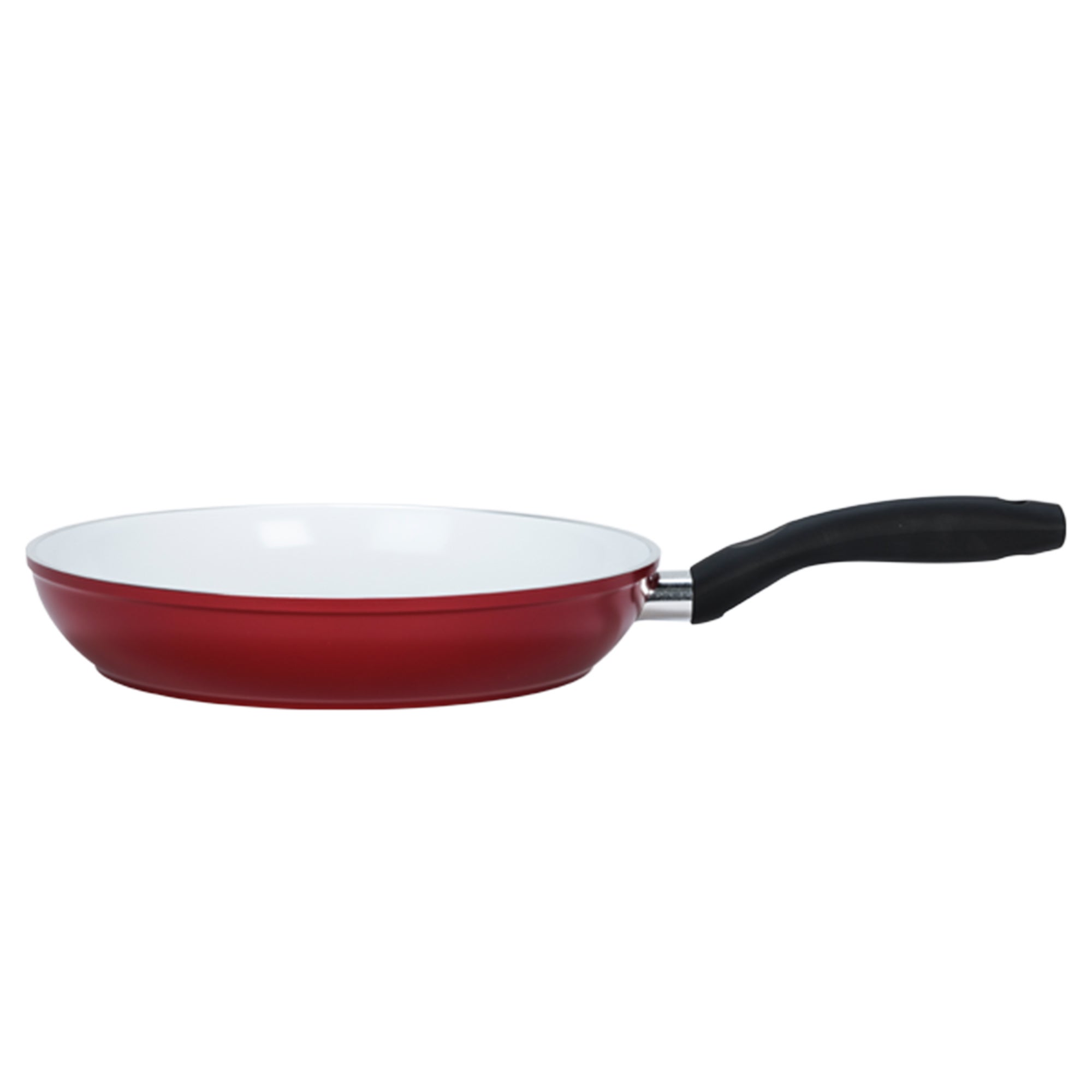 Price at Dunelm Mill: £19.99.
Available to buy online today in a choice of colours, this non stick pan from JML features a scratch resistant Ceracraft coating for easy cleaning.
An renowned producer of innovative products, JML has produced this fine non-stick pan combining style, colour and durability.  Part of the Ceracraft range of cookware, this pan features a ceramic coating providing a safe, PTFE-free, non-stick cooking surface that will allow you to saute and fry your food to perfection. This aluminium and stainless steel pan will allow you to cook without oil or butter to make your home cooked meals healthier for you and your friends and family.
Robust with forged aluminium construction and a stainless steel base, this ceramic frying pan is made to last.  The ergonomic easy-grip handle ensures usability and safety so whilst cooking up a treat you can be sure that you are in full control of the kitchen.  The scratch resistant coating of this ceramic pan is easy to clean, allowing you to spend less time tidying up and more time enjoying your culinary creations.
Hanson H005 3kg Mechanical Scale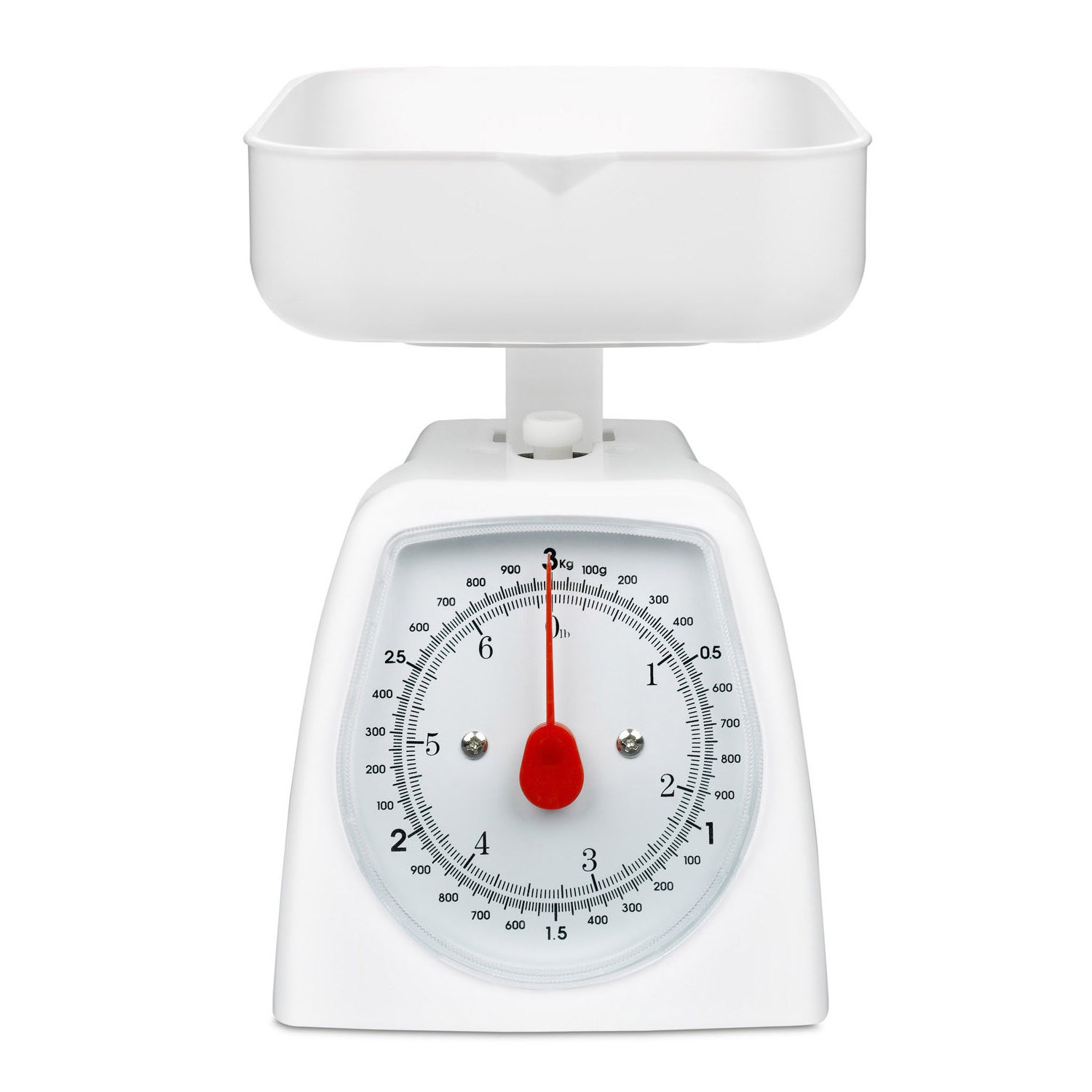 Price at Dunelm Mill: £3.99.
Available to purchase online today, this set of Hanson H005 3kg Mechanical Scales are ideal for accurately measuring your baking or cooking ingredients.
Innovators in design and function, Hanson are high quality makers of kitchen scales, each of which is made with you in mind. Ideal for any keen cook and baker, the Hanson H005 3kg Mechanical Scales features a simple yet functional classic upright design including a removable bowl which holds up to 3kg/6lb 9oz in capacity. The bowl is compact and removable for easy cleaning and there is a manual tare function for improved weighing and adding in either imperial or metric measurements. The easy to read display allows you to accurately measure your flour, sugar or butter and we are so sure that you will love these scales that they come with a ten year manufacturer's guarantee for added peace of mind. A range of other Hanson items are available separately to order online to equip your kitchen in style.
OXO Good Grips Hand Held Mixer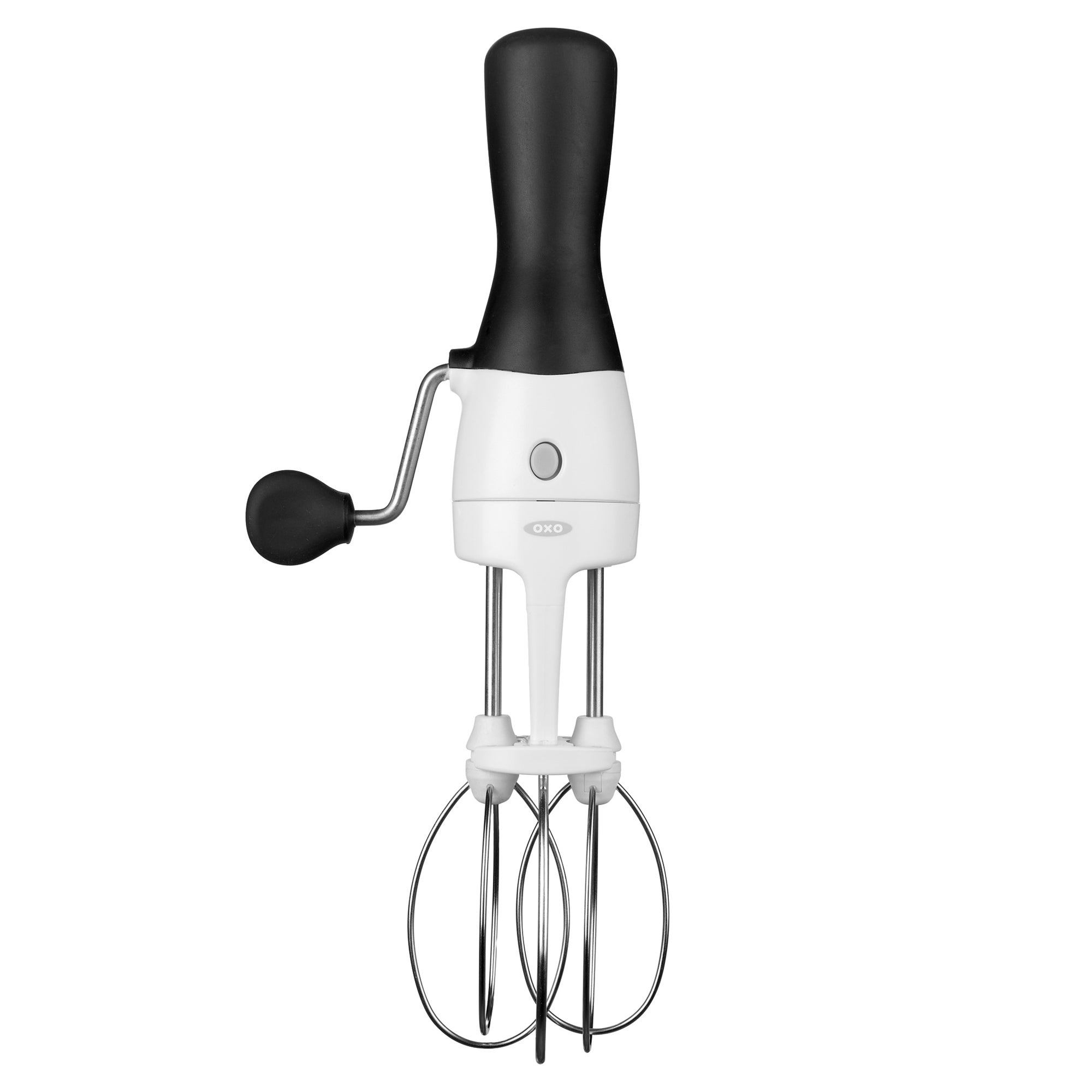 Price at Dunelm Mill: £16.99.
Available to buy online now, this OXO Good Grips Hand Held Mixer will be a fantastically practical and smart addition to your kitchen.
Create delicious treats with this wonderful hand held mixer. This mixer is specially designed to make your cooking exploits the most successful they can be. Ideal for beating eggs, whipping cream, making batter or anything else you need to mix, this mixer will become an indispensible tool in your kitchen. The modern design includes enclosed gears that will not trap dirt, an easily removable whisk attachment to facilitate easy cleaning, and a stainless steel bridge that rests against the side of the bowl to reduce arm strain. In a sleek, modern design this mixer will look stunning in your kitchen, and the lifetime guarantee ensures that you can rely on this whisker time and time again.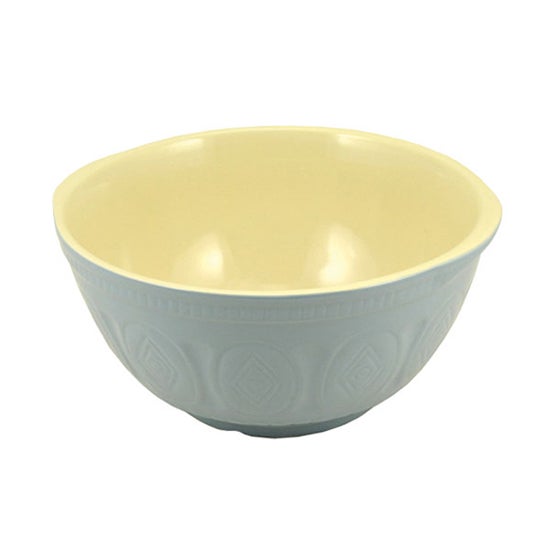 Price at Dunelm Mill: £8.99.
Available to purchase online now, this Tala traditional mixing bowl is perfect for mixing up your cake mixture.
A kitsch, retro designed bowl with appearance and function in mind; this Tala bowl has a traditional design in an attractive light blue shade which will bring an old style class into your kitchen. The classic shape also means you can easily hold the bowl whilst mixing and the shallow shape is ideal for kneading the dough. Microwave, dishwasher and oven safe, this bowl is a fun and hassle free tool for your kitchen.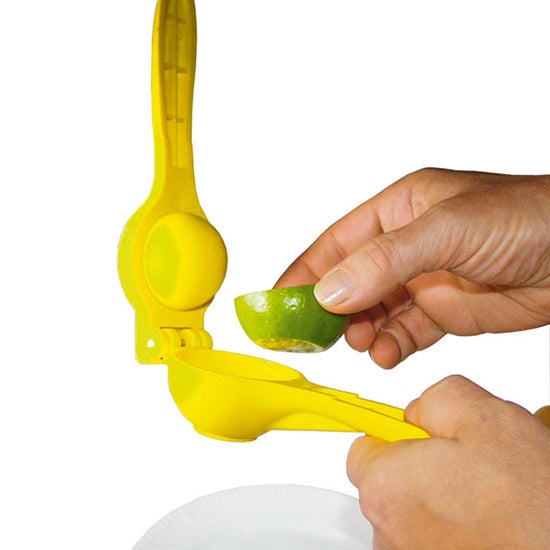 Price at Dunelm Mill: £2.99.
Buy this lemon squeezer online today for an easy and mess free way to extract lemon juice when cooking or baking.
Ideal for when you're whipping up lemon flavoured desserts or need to add some citrus flavour to your savoury recipes, our vibrant yellow squeezer features a clever design to make extracting lemon juice simple. Suitable for use with any type of citrus fruit, simply place your fruit in the squeezer which will handily collect any pips while you squeeze. Made from durable plastic, simply place in your dishwasher or hand wash and the squeezer is ready for the next use.
30% off Vax U88M9 Mach 9 Lightweight Upright Vacuum Cleaner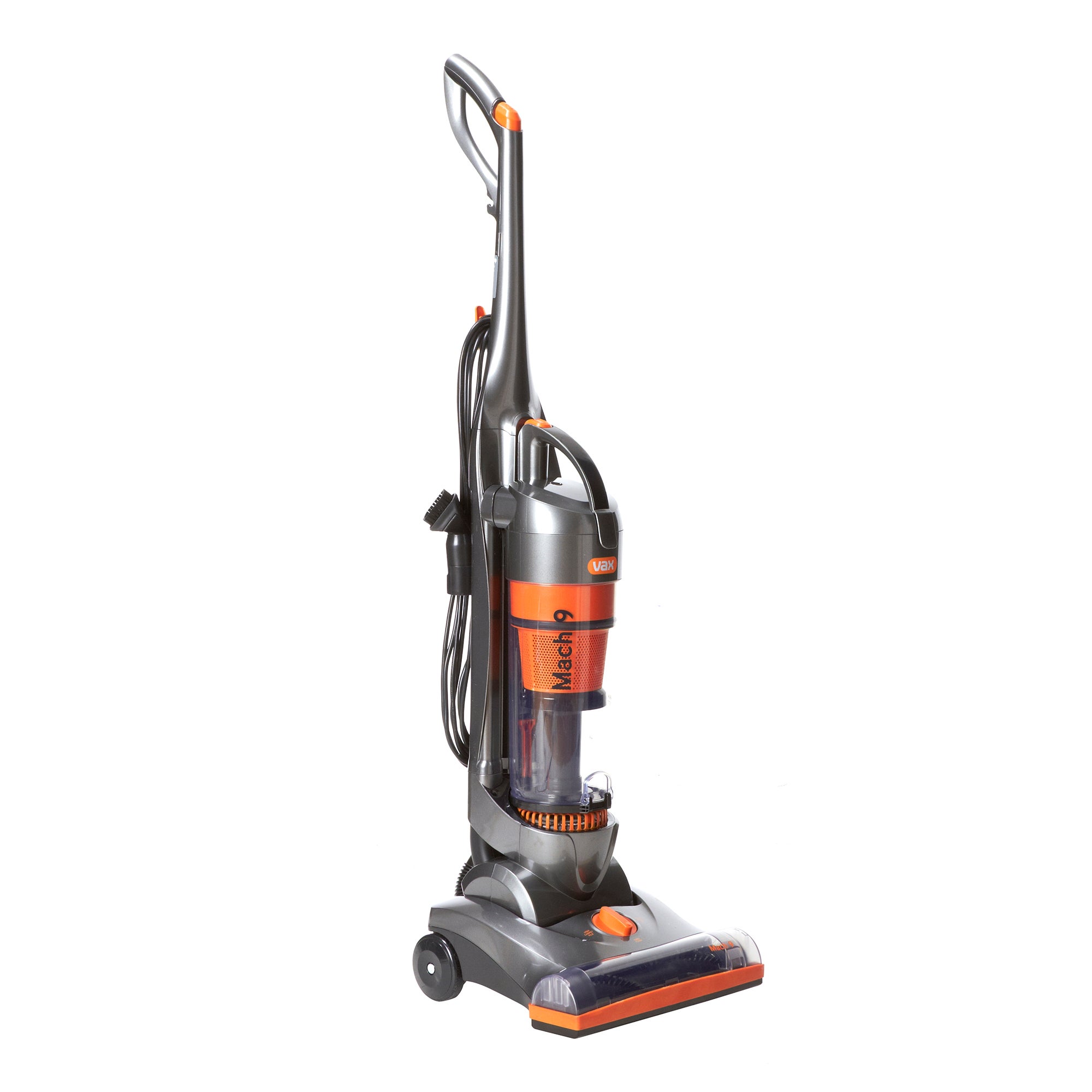 Price NOW at Dunelm Mill: £62.99.
With a lightweight bagless design, this versatile Vax U88M9 Mach 9 Lightweight Upright Vacuum Cleaner will keep your home clean and fresh with minimal effort.
• Lightweight at 6kg
• 8 metre power cord
• Powerful suction from multi-cyclonic technology
• Anti-bacterial HEPA filtration reduces bacteria and allergens
• Specialist attachments included for precision cleaning
• 2 year guarantee
A bagless vacuum cleaner with an easy empty function and substantial 1.4 litre capacity dust compartment for less frequent emptying, this upright Vax vacuum offers excellent portability thanks to its lightweight 6kg body. The combined convenience of an 8 metre power cord and 2.3 metre hose provides great manoeuvrability to help you clean a wide area of floors and carpets without the need to waste time swapping plugs. Using multi-cyclonic technology to create powerful suction that will provide effective cleaning even on deep piles and an anti-bacterial HEPA filter to capture tiny particles of dust, buy this Vax cleaner and enjoy a cleaner and more hygienic home with ease.
30% off Russell Hobbs Nevada Digital Microwave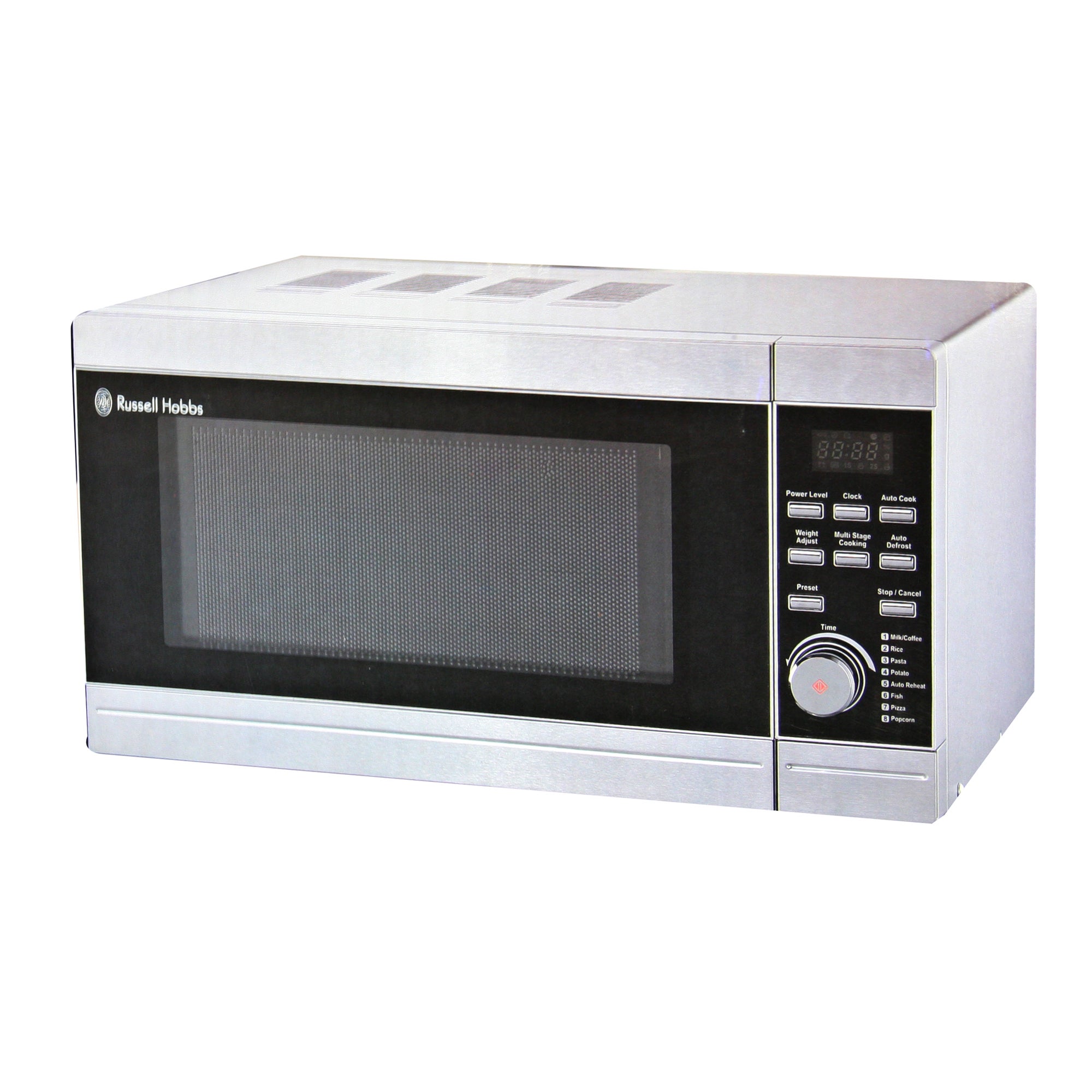 Price NOW: £55.99.
Available to buy online today at Dunelm Mill, this Russell Hobbs microwave oven will become a firm favourite in your home.
Perfect for any modern kitchen, this digital microwave from the experts at Russell Hobbs is presented in a contemporary design and includes a range of features offering maximum practicality. With 800W of power, this modern microwave has a range of power levels so you can choose the ideal one for your dish.  Whether you're looking for a quick way to warm soups and sauces, or an easy way to cook a quick meal, this easy to use 20 litre microwave will soon become a firm favourite in your home.
If you have any questions about the Dunelm Mill Pancake Day Essentials + Latest Offers, or would like to know anything else about the Dunelm Mill Pancake Day Essentials + Latest Offers, please get in touch and feel free to tell us!
Thank You,
Based Discounts